EDUCATION:
Grade school: Saint Anthony's, Fort Lauderdale, Florida
High School: Chaminade, Hollywood, Florida
Undergraduate: University of Florida 1981, Bachelor of Arts in Architecture.
Graduate: University of Florida, 1983, Masters of Arts in Architecture, High Honors.
Internship: Architect John J. Schlitt (Founding Vero Family) 1983 - 1985.
State Board Exam: 1986, N.C.A.R.B. passed on first attempt, along with less than 10% of the candidates.
PERSONAL:
Married to Deborah Schlitt Brenner, Interior Designer, "The Brenner Collection".
Activities include Surfing, Fishing, Diving, Boating.
EXPERIENCE:
Registered Florida Architect: 1985, Registration number #10830.
Formed Architects Schlitt and Brenner, P.A. in 1989, where Mr. Schlitt headed the Commercial side and Mr. Brenner lead the Residential division.
Formed Brenner and Associates, Architecture Inc. in 1999 as Mr. Schlitt retired.
License #AR0010830 and AAC000434
MEMBERSHIPS AND AFFILIATIONS:
American Institute of Architects, National Green Building Council, McKee Jungle Gardens.
Vero Beach Environmental Learning Center, Coastal Conservation Association of Florida.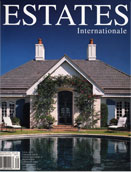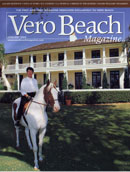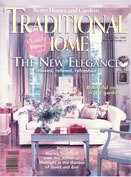 PUBLICATIONS AND AWARDS:
Vero Style 1990 cover and story "Award winning home has feel of West Indies"
AIA award of merit 1990 Oceanfront residence in John's Island
Indian River Pictorial 1990 "pools and patios"
AIA award of merit 1992 Oceanfront residence in Orchid Island
Custom Builder Magazine 1993 Avery residence Orchid Island
Winner, 1994, Windsor design competition, 3405 Baja Lane, (un-built)
Traditional Home Magazine 1995, Cover and Story, Marjorie Penny Residence, John's Island
Florida Architecture Magazine, 56th edition, 1999, story "Vero Beach Beauty", Oceanfront residence in Orchid Island
Estates International, volume #139, Cover and Story, "A French Caribbean Colonial Surveys the Atlantic"
Vero Beach Magazine 2002 "French West Indies", Oceanfront residence John's Island.
Vero Beach Magazine 2002, Cover and Story, "Horse and Home" Windsor Residence.
Vero Beach Magazine, 2003, Cover and Story, Architects and their homes.
Florida Architecture Magazine, 71st edition, 2005, story, "Mizner Revisited", Riverfront residence in The Shores.
Florida Sportsman Magazine, July 2005 Story and Photos, "Permit in the Sand".
Awarded Golf Cottages program by Windsor "The Brenner Collection", at least 15 semi-custom homes built to date.
Luxury Florida Homes Magazine, 2008, Vol 18, No.2, cover and story, "Splendor on the Beach in John's Island"